Top-Rated Personal Statement Writing Service
The process of applying to college or university can be quite stressful, especially when you have to write a personal statement. This paper allows you to introduce yourself to the selection committee and share your academic and other interests. Along with your GPA and letters of recommendation, personal statements are one of the three things you`re supposed to provide to the selection committee.
Due to the immense importance of personal statements, many students are anxious about writing them. In case you don`t know how to write this type of essay, we can help you. Assignment Masters is an academic writing company that provides college assignment help and employs professional personal statement writers.
Benefits of Using a Personal Statement Service
When given the task to write a personal essay that details their academic interests, most students think to themselves «I wish someone would write my personal statement for «. The truth is that even if you feel pretty confident in your ability to write this type of paper, you should still think about hiring professional writers to do it for you. Here`s why:
The Best quality - When you use our personal statements writing services, you can expect to receive a top-quality paper. Our writers know exactly how to combine formal and creative writing to create a personal statement that will showcase both your personality and ability to express thoughts in written form.
Error-free - Some of the biggest mistakes you can make is to submit a personal statement that contains grammatical or syntax errors. This is something you won`t have to worry about if you choose our personal statement service UK. We employ only native English writers with excellent academic writing skills who carefully proofread their content.
Years of Experience - All of our writers have successful academic careers, and they`ve been providing students with assignment help for at least a few years. Their experience allows them to write personal statements that will give you a better chance of getting accepted than other students.
If you decide that you want to hire an UCAS personal statement writing service, you should contact us. We`re a leading academic writing company that helps thousands of students every year.
We`re One of the Best Personal Statement Writing Services UK
After you decide to hire someone to write my personal statement for me UK, you`ll have a lot of different online companies to choose from. There is no doubt that the right decision is to hire Assignment Masters. Read on to find out why we`re one of the best personal statement writing services UK:
On-time delivery - Customers are able to choose a deadline for every paper they order. When you set a deadline, we guarantee that we`ll deliver the assignment on time. Even if you need the paper written within the next several hours, we`ll be able to help you.
Guaranteed privacy - We`re fully aware of how much privacy is important for students who require assignment help, which is why we`ll always protect your personal information. We use advanced technology to ensure confidentiality for all customers.
Discount programs - Our first goal when we start working with you is to get you accepted in the school you apply for. However, you`ll most likely need our help when you start your studies as well. That`s why we provide great discount programs for regular customers, who can get up to 15% off on their orders.
These are just some of the reasons why you should rely on our company for assignment help. Complete your first order today and you`ll see why we are among the most popular academic writing services in the UK and beyond.
How to Hire a Personal Statement Helper?
It`s never been easier to use personal statement writing services thanks to the simple ordering process that was created by AssignmentMasters. Let`s say that you`re looking to hire a personal statement writer and want to use our services. Here`s what you`d have to do to have a professional writer assigned to your task:
Your first step is to press the «Order Now»; button and fill in some basic information about your personal statement along with specific instructions and requirements for our writers. Make sure to also select the quality level and deadline during this step.
After you provide us with the order info, you`ll have to fill in some contact information, including your name, email, phone number. This information will be used only for the purpose of order completion.
Once you`ve provided us with the necessary information, you`ll be able to finalise the payment. Then, one of the personal statement writers on our team will be assigned to your project.
After a writer gets assigned to work on your personal statement, you can sit back and wait for the paper to be finished within the deadline you set.
We`re a personal statement writer service that cares about customer satisfaction, and we always aim to provide outstanding quality to all students that require our help. Because of this, we have established a 24/7 customer support that will gladly answer any questions you have or forward additional instructions to writers per your request.
The Cost of Hiring a Personal Statement Writer
How much does it cost to hire a personal statement writing service UK? One of our primary goals has always been to charge affordable prices for our services, while also making sure that our writers get a solid wage for the hard work they put in. When it comes to personal statements, we charge prices below the industry standard.
Nevertheless, certain decisions that you make can have a big impact on the price. For instance, the deadline you set will play a large part in how much we charge you per page. If you set a 10-day deadline, you`ll pay a considerably lower price compared to customers who need their paper quicker.
One more factor that determines the price of our personal statement services is the quality level you choose. There are three different levels to choose from. The first is reserved for customers who are applying for college.
The second quality level should be chosen only by students who need a personal statement for university. Finally, the highest quality tier is for customers that want to enrol in business, law, and medical schools. If the personal statement you order is your first purchase on our website, you will get a 20% discount.
What our customers should know is that if they decide to hire a personal statement helper is that they will need to provide the writers with at least 6 hours to finish the assignment. In case you choose this option, the price of our services will cost you £45.95 per page. On the other hand, the price would be £17.95 per page with a 10-day deadline.
Now you can see why it`s in your best interest to order papers from our online personal statement writing service well in advance. In case you always go with the 10-day deadline, you`ll be able to save a lot of money on your purchases!
Hire Someone to Write My Personal Statement for Me Today!
Have you decided that you want to pay someone to write a personal statement for you? If so, you should get in touch with Assignment Masters immediately. We have many skilled writers on our team with successful academic careers that know exactly how to write a personal statement that will help you enrol in the college or university of your choice.
What makes us a popular personal statement service is that we both provide outstanding writing help and charge competitive prices. With the simple ordering process on our website, you can have a writer assigned to your project within minutes!
Order Now
Top Services
Free features
Outline

£5

Title page

£5

Bibliography

£10

Formatting

£10

Unlimited Amendments

£30
Paper Format
275 words/page (double spaced)
550 words/page (single spaced)
1 inch margin
12 pt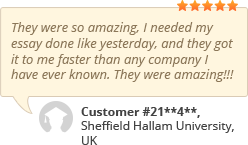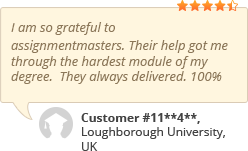 What you get with our service
Customer support 24/7

Direct contact with your writer

100% Confidentiality

100% Security

Delivery on time
TEST YOUR
KNOWLEDGE
of
ENGLISH
LITERATURE
Start test