What is Essay Editing?
Essay editing is the process of making positive changes to your paper, once you complete the first draft. The process includes some edits to the content, the structure, the clarity of the paper and the style. It also involves making changes to the references provided in the bibliography and the citations within the body of the paper. 
It's important to note that editing is quite different from proofreading. Editing involves looking at the meaning of the content, rather than just looking for spelling mistakes. Proofreading focuses more on the basics, such as mistakes with grammar, punctuation and spelling.

Essential Editing Checklist from AssignmentMasters
Essay editing involves critiquing, adding and removing, improving, reviewing, staying objective, refining and tidying up. If this all seems too daunting, the professionals at AssignmentMasters will gladly take over. However, if you want to try editing your own paper, the following checklist by AssignmentMasters will help you identify the points you need to look for:
Logical flow
Coherence
Meaningful points
Clearly expressed arguments
Accurate facts
Appropriate tone
Content targeted for the reader
Mistake-free writing
Clear purpose
Unified text
Readable style
Concise language
Neat conclusion
How it works
provide
order info
Provide order details
Open the online order form from the menu bar on any page. You'll find lots of fields for you to enter personal and assignment information. Enter as much information as you possibly can. We request this because it makes it easier to tailor our help accordingly. Every person is different and has slightly different requirement.
fill in your
personal info
Fill in your personal info
Add your personal and financial details. We keep this information for just as long as we need it to complete the order. Whilst your information is with us, we promise never to knowingly release it to anyone without your express written permission. We will always destroy any information securely once we're finished with it. Any personal information which is maintained is secure and is only kept for the purposes of return customers
writer
is assigned
Writer is assigned
Your assignment is given to the writer we best think can give you the assistance you're looking for. We weigh this up depending on what their current workload is and how quickly you need the help. Whatever writer we choose, you can be confident in the fact they know what they're doing and they've completed thousands of assignments just like this one in the past.
you get
your paper
You recieve your paper
We deliver your assignment to your email inbox. All email delivery services are available free of charge. Download the order and carefully review it. Feel free to get back to us for free revisions if you find the assignment doesn't reach your high standards. We would also recommend comparing it with your previous works so you can see the differences between what we've done and what you've done.
Things Your Editor Needs to Know about Your Paper
Online editing services are a boon for the busy student. Even if your own editing skills are top-notch, you may simply not have enough time to work on this essential step. The experienced editors of AssignmentMasters will look over your paper and perform all the necessary checks to turn it into a polished piece of work. They can bring a fresh eye to the work, and will surely spot errors that you would miss. They have been editing papers for years, so they know exactly what professors from top universities are looking for.
How exactly should you set the target for the editing service? The editor will want to know the purpose of your text, what type of assignment it is (an essay of a particular type, book review, case study etc.), the grade level, and important things like language choice (UK or US English) and expected word count. 
The editor will cut out unnecessary words, thus increasing the clarity of the content. However, they will also improve the logical flow of your paper by adding information under your guidance.
The most problematic areas in the editing process are: 
missed commas
sentence fragments
too many words
misused quotations and commas
misspellings
sentences that are unclear
Tips by AssignmentMasters on How to Review Your Paper after Editing
If you want to get the greatest benefits from our editing service, we suggest you to analyze the content as soon as we deliver your assignment. The AssignmentMasters editors suggest students to follow these tips once they get the edited papers:
Compare the edited paper with your original version, that will help you to tighten up your future writing
Look for any tiny mistakes that may have been missed during the editing process
Note down the mistakes the editor corrected, and try to avoid them from now
Study the edited paper carefully and note down what makes the new version superior. Has the editor improved clarity by cutting out excess words? Does their edited version flow more coherently than your original paper?
Online Books to Read On Editing
Are you wondering what to read on editing? AssignmentMasters has come up with a list of useful resources:
Why Do We Need Formatting?
Formatting refers to the presentation and appearance of your essay on the physical page. To gain an easier understanding, you might want to think about formatting as a more official word for 'layout'.
The difference between formatting and editing is that formatting relates to the type of text that is used and the way how your words physically look on the page, whilst the term editing is more concerned with making decisions and alterations of the narrative aspect of your essay.
For example, when you format an essay you are deciding on the colour and size of the font and whether to use bold, italics or underlining. When you edit, you are removing words and replacing them with ones that you think are more appropriate and effective, or making corrections for syntax, spelling or grammar issues.
Fields of Formatting from AssignmentMasters
Where exactly should you put your focus when formatting a paper? The AssignmentMasters team is always willing to help you. Pay attention to these elements and you'll do just fine with the formatting stage:
Title Page
All elements should be listed on separate lines.
Name of your school/university should be in all caps.
The title of the essay should be in all caps.
Name of the education department.
Name of type of paper (e.g. thesis, research paper, doctoral dissertation).
Table of Contents
It should display all paper headings and their corresponding page numbers.
The numbers should be in Arabic decimal format, e.g. 1, 1.2, 1.3, 1.4.
Each essay subheading should be indented one space from the previous level.
The page numbers should be aligned to the right in a table of contents.
Body of The Essay
The most important rule to remember for the formatting of the main body of your essay is that you should never begin or end a new section with a table, equation, list, or figure. These should instead be used in the middle of sections and then appropriately summarized and concluded.
Numbers
Small numerals from 1 – 10 are usually spelled out (e.g. Two, three, four, five, six).
Larger numbers are written numerically (e.g. 17, 100, 250, 456).
However, when writing about small and large numbers in conjunction, it is recommended that you use numerals for all of them.
Tables
Table headings are always to be aligned to the left, leaving an 18 pt space before and after.
If a table happens to include several different units of measurement, then it needs to be presented with a respective number of rows and columns, which can be in parentheses or separated from the preceding text using a comma.
Figures
Figures count as all of the graphs, illustrative materials, maps, schemes, drawings and photographs that you include in your essay.
The information contained in figures must be clearly distinguishable and easy to look at.
Figures need to be presented in the same font that the rest of your paper is written in, with specific foreign language information being the only exception.
Equations
Important equations in papers need to be written on a separate line with accompanying mathematical explanations if needed.
Basic font size for all equations should be the standard 12 pt.
Generally equations should be written in Times New Roman and formatted in italics.
Equations should also be centred on the page, with correct mathematical symbols used.
Lists
Lists should be types with 1.5 line spacing, and formed of at least two elements that share common attributes.
If the list is comprised of short, one-word elements, then it can be presented horizontally using commas for separation.
If the list is comprised of long sentences or phrases, then it can be presented vertically using numbers.
Referencing Sources
Referencing a text means that the previous excerpt of your essay has been taken from another source.
Any statements, opinions and data quoted from a different author than yourself need to be given a proper reference to avoid plagiarism and copyright issues.
All references within an essay should be written in brackets after the secondary source has been quoted.
Appendices
Any information you use to complete your essay that doesn't necessarily warrant a full reference should be included in appendices.
This is placed at the end of your paper and numbered in order of the references in your essay.
The headings of appendices need to be included in the table of contents at the beginning of your essay.
Books
Reference to books that have a known author should be written as follows: Author surname, year of publication, title, sub-title, edition, place of publication and publisher.
If you have two references where the authors share a surname, it is recommended to include a first name initial to avoid bibliographic confusion.
The name of the publisher should always be separated from the place of publication with a colon.
Free features
Outline

£5

Title page

£5

Bibliography

£10

Formatting

£10

Unlimited Amendments

£30
Paper Format
275 words/page (double spaced)
550 words/page (single spaced)
1 inch margin
12 pt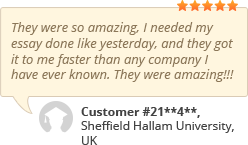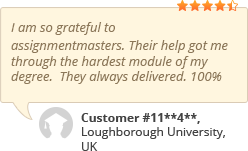 What you get with our service
Customer support 24/7

Direct contact with your writer

100% Confidentiality

100% Security

Delivery on time