Why Should I Hire Writers to Do My Homeworks?
"I'm tired of trying and failing to write well. I need to pay someone to do my homework."
When you're getting one assignment after another, it's no wonder you're thinking that way. Your professors never explain how you can complete the assignments. They just request them. When they impose simple homework assignments associated with the material you covered in class that day, it's okay. Most students can deal with that workload.
The problem is when the professors get carried away. They assign research papers, case studies, PowerPoint presentations, essays, programming assignments… the list can be endless.
Any student facing such a pile of additional work thinks: "I need someone to help me with my homework."
Let's talk about the reasons why hiring a pro writer is the right thing to do:
●
Your friends don't know how to do your homework. They aren't taking the same courses. Even if they know how to write it, you'll hardly convince them to find the time for it. They are facing the same workload. You need another solution.
●
A writer knows what to do with your homework assignment. They are doing this as a profession. They complete content for high school, university, and postgraduate programs. Our writers have been trained to handle all types of assignments. You can stay confident that they will complete outstanding work for you.
●
You're safer when you choose a professional agency to pay for homework. You're covered with guarantees. Rest assured that you'll have the perfect assignment on time.
How Will You Help Me with My Homework?
"What exactly will you do if I hire you to do my homework?" We often get that question by students. Here's a brief explanation of the process:
This is a professional agency for assignment help in UK. We work in accordance with clear instructions from our customers. We custom-craft each piece of homework. What does this mean for you? You'll give us your instructions in the order form. Take your time to write what this assignment is about and how you'd like us to complete it.
We'll take it from there. We'll pay attention to your deadline, required citation style, and everything else in your instructions. We'll pick the perfect writer, who's experienced with the type of assignment you need.
You will receive unique work on time. We'll encourage you to check it and require any revisions if you feel like the content doesn't meet your expectations. The revisions are free of charge.
Is AssignmentMasters a Good Website for Homework Help?
We deserved the status of the best "do my homework" agency for British students. We worked hard to build our reputation, and we're working even harder to maintain it.
Do you want to know why students keep coming back to us? Once they get the first assignment from our team, they come back with the request: "I need you to help me with my homework again."
●
We are committed to delivering extra quality to every customer. It doesn't matter what you order and what the final price is. Everyone gets the same level of attention here. We guarantee to deliver high-quality work to every student.
●
You'll like our prices. We offer discounts, which drop the final price even further. Our offer works for the average student, who doesn't have too much money to spend on papers.
●
We keep working on your homework in case you don't like it. Our goal is to make you a 100% happy user. That's why the revisions on our website are free.
●
We'll include free features in the order. The outline, title page, and bibliography are not charged as individual pages. They come for free. We'll also format the content free of charge, according to the required citation style.
AssignmentMasters reached an excellent balance between professionalism and availability. It's available and affordable for any student who needs assistance. Everyone gets great work!
How Much Should I Pay Someone to Do My Homework?
You're not the only student who's savvy when they decide to pay for homework. Everyone faces the same struggle: not enough finances and many things to cover. You have to pay your bills. You have to eat every day. The books cost money. If we're being honest, you also like to party.
This leaves you with a limited budget when you decide: "I'll hire writers to do my homeworks." What's the right price? You have to realize that professional writers need to earn a decent amount, too.
We offer quotes that are affordable, but work for our writers as well.
Feel free to check our price chart. It's transparent. If you need an essay, the price will be only £17.78 per page for 2:2 standard with a deadline of 10 days. Different assignments have different quotes. You'll always get a clear price before you place the order. Don't forget about our discount. You get a massive 20% discount to enjoy your first order.
Will You Do My Homework in a Unique Way?
Uniqueness is one of the most important preconditions for successful homework. Gone are the days when students could trick professors with rewritten assignments. Today, teachers know how to check if the content is plagiarism-free. They use sophisticated software to make sure that each student delivered unique work.
The students who come to us are worried: "if I hire you to help me with my homework, will I get a unique paper?"
Yes!
We have three rules that guarantee uniqueness:
●
We never copy or paraphrase content. Every single sentence is creative and unique.
●
We do not sell the same homework to multiple students. The writers start every piece of content from scratch.
●
When using sources from research, our writers always reference them.
With this approach, you're guaranteed to get 100% plagiarism-free homework.
This is important if you don't want your professor to suspect that you ordered it online. We have a few recommendations for you to follow if you don't want to raise such suspicions:
●
Take your time to read the homework before submitting it. Your professor may have a question about it. If you don't know how to answer it, they will figure out that someone else wrote that paper for you.
●
If you have any questions about the content, contact us. Your writer will clarify those points for you. It's important for you to feel comfortable with the work that you submit.
When Should I Hire a Writer to Help Me with My Homework?
"There's more than enough time by the deadline, so I'll hire someone to do my homework later on."
This is the way most students are reasoning. It's not the best thing to do. You can easily order pay for homework last minute and get it in a matter of hours. We give you that option. However, if you want the most affordable price (you do!) we recommend you to make a quicker decision.
Answer these questions and you'll know what the right time is:
●
Are you struggling with the assignment enough to know that you won't be able to do it yourself? Do you think that you'll hire a writer sooner or later?
●
Are you postponing this order while knowing that you'll make it anyway?
If you answered YES to those questions, it's best to order your homework sooner. You'll get a lower price that way. However, you'll also be more comfortable knowing that you'll get the assignment early. You'll have more time to analyze it and ask the writer to clarify it for you, if necessary.
Is It Legal to Hire Someone to Do My Homework?
Our business is entirely legal. We offer homework help to students while following all UK business regulations. There's no law that prohibits our line of work.
Writers have always been "lending" their services to people in need. Most autobiographies signed by celebrities were written with the assistance of ghostwriters. Academics also need our help when they need their research studies to be put into words. They do the research and know how to discuss it, but they need a writing and editing team to help them put things together.
Students need us, too.
When you come to us with the requirement "I want you to do my homeworks," you shouldn't be worried about breaking laws. You're not. You only need 100% plagiarism-free work written by your instructions. That's what you'll get from us!
Order Now
Free features
Outline

£5

Title page

£5

Bibliography

£10

Formatting

£10

Unlimited Amendments

£30
Paper Format
275 words/page (double spaced)
550 words/page (single spaced)
1 inch margin
12 pt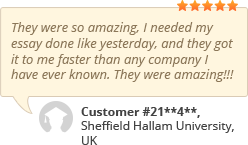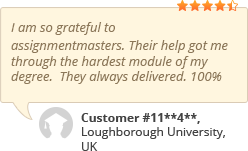 What you get with our service
Customer support 24/7

Direct contact with your writer

100% Confidentiality

100% Security

Delivery on time