10 In-Demand Professions in The Near Future
The purpose of this infographic is to unravel the UK-US future trends in the job market. Mary Kleim and Kate Simpson have gathered their expertise to point out to the 10 most demanded professions in the near future. The job tips include a short job description, accompanied by a list of the requested skills one needs to have in order to become successful in the field. Additionally, the weight represents the average salary received for the particular profession, both in the UK and the US. Some of the information in sourced from Telegraph.
It is time for you to take a look at some of the most prospective career choices and opt for the proper measures that need to be taken in order to become what you decide to be. Whichever you choose to pick can result to be the best choice of your life. You only need to make sure that the profession you choose for the future suits your personality and of course, your traits.
10 In-Demand Professions
in the Nearest Future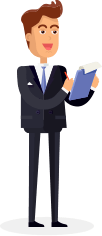 Industrial/
organizational
psychologitst
People who work too hard are more stressed than you assume. Industrial/ organizational psychologists organize training sessions, screenings, and policies that boost the morale of the workers.
Analytical skills
Communication skills
Obsetrvational skills
Patiencev
Translator/
interpreter
You'll be just Nicole Kidman in The Interpreter: classy, professional, and respected. A translator/interpreter is in charge of making communication possible between people who don't speak the same language.
Business skills
Concentration
Cultural sensitivity
Interpersonal skills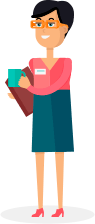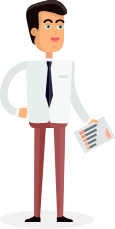 Physician
assistant
It's a noble profession: the physician assistant enhances the efficiency of the supervising physician in treating patients. The assistant may visit nursing homes or make house calls, and then they report back to the physician in charge.
Communication skills
Compassion
Detail oriented
Emotional stability
Information
security analyst
Organizational computer systems and networks would be in great danger without information security analysts. They protect the systems, develop preventive measures, and create disaster recovery plans.
Analytical skills
Detail oriented
Ingenuity
Problem-solving skills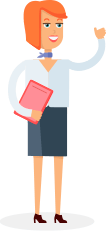 Meeting and
event planner
This is a vibrant, fun profession that involves organizing and coordinating events. The planner chooses and books locations, arranges transport, and makes sure the clients have a pleasant experience.
Communication skills
Composure
Customer-service skills
Organizational skills
Nurse
practitioner
This profession is always in high demand. A nurse practitioner diagnoses and treats illnesses, promotes health and disease prevention measures, prescribes treatment, and interprets diagnostic tests to the patients.
Analytical skills
Detail oriented
Critical-thinking skills
Compassion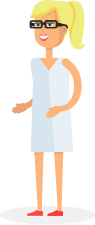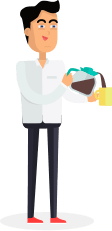 Family and
marriage
therapist
All families and marriages encounter obstacles, and some of them need therapists. A family and marriage therapist helps families to manage conflicts and overcome the emotional and mental obstacles that stand between them.
Compassion
Interpersonal skills
Listening skills
Organizational skills
Biomedical
engineer
A biomedical engineer understands and uses technical sources. The purpose of that skill is developing new medical procedures that solve problems in clinical diagnostics and treatment.
Analytical skills
Communication skills
Listening skills
Math skills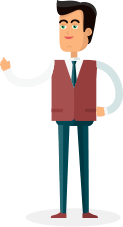 Computer
system analyst
This professional analyzes the current computer systems of organizations. Then, they develop more advanced information system solutions that make the organizations more efficient.
Analytical skills
Communication skills
Creativity
Computer skills
Medical
equipment
repairer
Modern medicine depends on efficient electronic, hydraulic, and electromechanical equipment. The medical equipment repairer takes care of the defects in that equipment and make hospitals functional again.
Compassion
Interpersonal skills
Listening skills
Organizational skills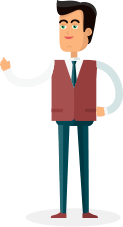 Thanks for info resources:

Share this infographic at your website:
HTML
CSS
Static version
HTML
CSS
Static version
Read all news