An Overview of the Oxbridge Application Process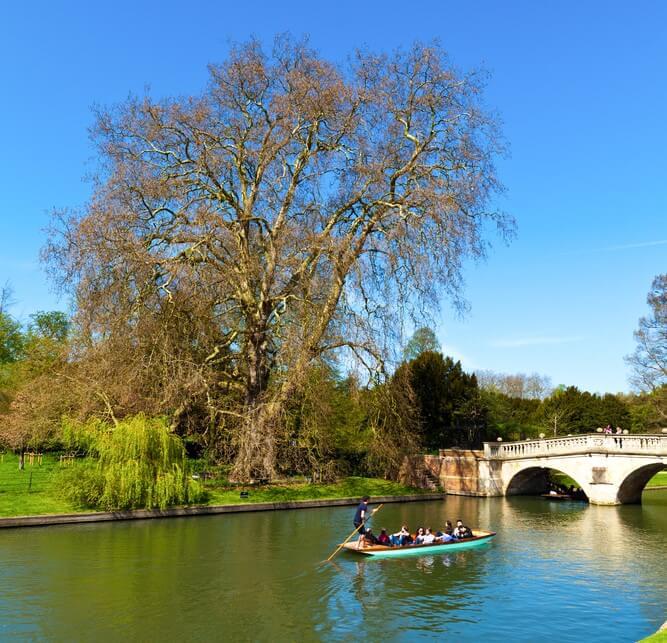 Oxford and Cambridge are two of the best-known universities in the UK, as well as worldwide. The two institutions deservedly attract many applicants, but because of media portrayals people often have an inaccurate picture of the type of student who studies at Oxbridge. It should be stressed that students are admitted on merit, not because they come from a wealthy background, and the decision to offer a place to a student is made based on a rigorous application process.
The University set Up
Oxford and Cambridge stand out not only because of their academic excellence, but because of their collegiate system. Much of a student's life will revolve around the college they join. Although you may have a preference for one particular college, each one will offer the same excellent facilities and high teaching standards. You may be interviewed by more than one college and receive offers from each one. But you can also make an open application if you don't have a preference.
The Tuition
Teaching methods at both universities are based around lectures, classes and in some subjects laboratory work. Students will also receive ample individual time with tutors. This provides them with a level of teaching that is not available in most other universities and that offers a valuable aide to developing their knowledge and understanding.
Do You Measure Up?
Are you Oxbridge material? Both universities consider that the subject you want to study is more important than the university you choose. It's vital to pick a course that you're going to sustain enthusiasm for. Oxford and Cambridge are traditional universities and assessment may be purely exam-based. Remember that you can only apply to one of the two universities. Read prospectuses carefully so that you fully understand the course content. Two courses that sound the same may actually be quite different.
Application
The popularity of Oxford and Cambridge means that competition for places is fierce. Typical conditional offers for Oxford are A*A*A and AAA, and for Cambridge A*A*A (science) and A*AA. Both institutions require around 40 points in the International Baccalaureate. Applications should be sent in earlier than for other universities. There may be a written test required as well as written work. If the universities are interested in offering you a place, you will need to attend an interview. Students who are at a disadvantage because of social or other factors may be given special consideration providing they satisfy the educational requirements.
As courses are vastly oversubscribed, predicted grades alone cannot guarantee a place. Oxford requires applicants to take a test, while Cambridge focuses on interviews. Applicants for some medical or veterinary courses are required to take the BMAT test. Some applicants may also have to submit written work alongside their application. Interviews involve the student being asked to discuss a passage or problem. There is no 'right' or 'wrong' answer; the process is aimed at giving tutors an idea of how the student analyses a problem and their reasoning abilities. It does not involve trick questions.
Making the Choice
When applying to Oxbridge, you must choose a course you genuinely want to study. Don't be seduced by the glamour and prestige of studying at the UK's top universities. Do intense reading on your subject, and practice discussing the topic with as many people as possible. This will help you become used to thinking about it and looking at the different ideas involved. Be honest on your application, so that you don't get caught out during the interview. And if you don't succeed in gaining an interview or offer, it doesn't reflect negatively on you; there are many equally capable candidates applying for a limited number of places. But don't be put off trying.
Read all news