6 Best Spots For An Adrenaline Rush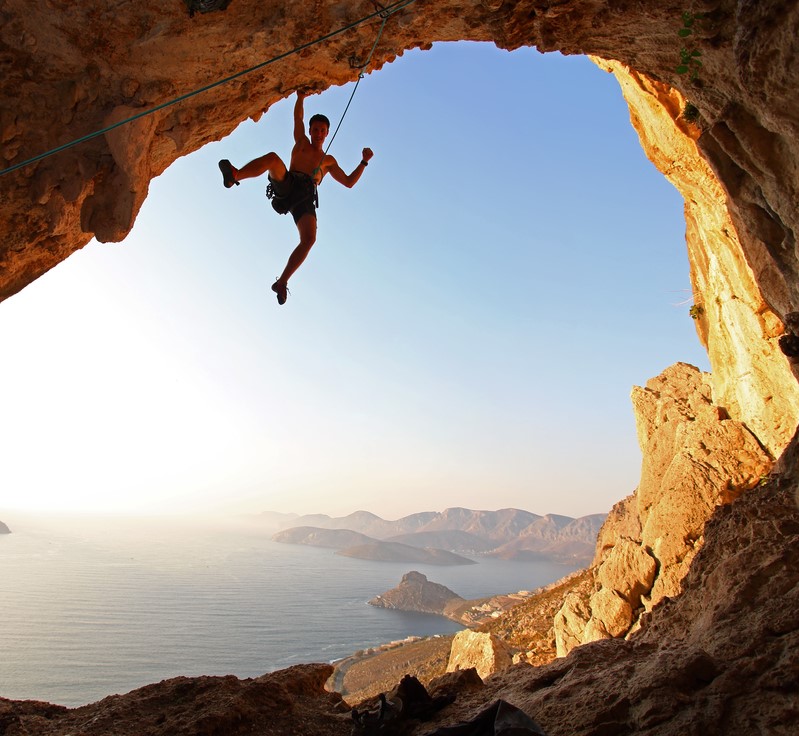 College life getting you down? If your days are starting to blend into one long blur of boring professors, exams and seemingly never ending assignment writing, then you need to pack up your laptop, jump on a plane and get your heart pumping! If adrenaline is your middle name, add these places to your bucket list then promptly tick them off as you jump, sit, slide and fall into a real adventure! Not for the faint of heart, these will really get your blood flowing and make you feel alive! Adrenaline junkies only from here!
1. SkySlide - Los Angeles, California
If you thought standing on the observation deck on the 69th floor on LA's tallest building was pretty cool, then you are going to lose your cool when you learn that you can get there via a glass slide from the 70th floor. Yes a glass slide which is attached to the SIDE of the U. S. Bank Tower building which is over 1,000 feet up in the air. You will barely be able to see the taxi's all the way down on the street below as you hurtle along the 45-foot slide. Once you reach the observation deck, take your heart out of your mouth and continue to enjoy the jaw-dropping view.
2. Taupo Bungy - Taupo, New Zealand
New Zealand is more than just sheep and Gandalf; if you didn't know that it's home to the most thrilling bungy jump in the world, you do now! With a deceptively innocent name, the 'Water Touch Bungy' lets you jump 155 feet from a cliff face into the waters of the Waikato River. That's right, smack bang into the river. You decide just how much of a drenching you want and they will adjust the tiny rope attached to your feet. Because a simple freefall is just not thrilling enough!
3. SCAD Jump - Johannesburg, South Africa
Someone somewhere decided that bungy jumping and skydiving was too tame, and that freefalling 165 feet into a waiting net was more their thing. SCAD stands for Suspended Catch Air Device, and is basically a fancy way of saying 'giant net'. The highest and most thrilling SCAD jump is at the Orlando Towers Adventure Park in Johannesburg, South Africa. With no ropes and no parachute, if you're going to fall, you might as well do it with attitude!
4. Wingwalking - Gloucestershire, England
Picture a quintessentially British man in a top hat sitting on top of an old style retro biplane sipping tea. Got it? Well turns out that this is actually a thing (minus the top hat and tea of course). Get yourself attached to the wing of a small double-winged plane and sit back to enjoy the view as it dips, turns and even goes upside down. Being inside a plane is too mainstream, wingwalking is what it is all about!
5. Formula Rossi Rollercoaster - Abu Dhabi, United Arab Emirates
If you think you're too old for a rollercoaster, then prepare to have your mind blown. Forget Disneyworld, leave Mickey Mouse to the kids and travel to Abu Dhabi, the home of the world's fastest rollercoaster. Reaching a gut wrenching maximum speed of 150 mph, the Formula Rossa Rollercoaster is faster than a skydiving freefall! Taking only 5 seconds to reach maximum speed and with a total of 4.8 g's of force, maybe give the Corn Dog a miss before your ride.
6. Cliff Diving - Acapulco, Mexico
Free falling seems to be a common theme for adrenaline junkies, and cliff diving is one of the most thrilling jumps you can take! Acapulco, Mexico is home to the famous La Quebrada cliff dives, and if dropping an astonishing 130 feet into the Pacific Ocean isn't enough for you, you can add to the heart stopping action by deciding to jump at night by torchlight. Cliff diving started as a dare between local fisherman and soon became a bucket list activity for the truly adventurous.
Read all news